What's New?

Sealed Key Switch with integral connector from Cole Hersee
Plastic construction
Sealed front and back to IP67
Integral Deutsch connector
Anti-restart option
Click here for more details

Facet 'Fuel-It' transfer pump
handheld transfer pump
pumps 3.79 litres of fuel per minute
2 metre fuel hose
Built-in filter
Robust and compact carrying case
Click here for more details

APAds Air Conditioning Protection & Diagnostic System from IndexAPAds Air Conditioning Protection & Diagnostic System from Index
Prevents clutch damage from rapid cycling
Prevents clutch slippage from low voltage or over voltage
Improves A/C efficiency at idle
Eases troubleshooting with easy-to-interpret fault codes
Enhances preventive maintenance
Reduces expensive, unscheduled repairs
Detects A/C problems even when A/C is off
Click here for more details
Welcome to IJ Walsh
IJ Walsh Ltd is a factory representation agency and distributor offering heavy duty electrical, electro-mechanical and electronic components to European automotive and industrial OEMs, their sub-contractors and the aftermarket
We assist our customers in purchasing directly from a number of leading manufacturers - subject to the appropriate minimum order volume and value requirements being met - and also supply from our own warehouses in local currencies and to schedule. Warehousing is in Europe and the USA.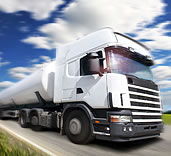 This site will help you to identify the product you need and to make a price quotation request. If you have a new application requiring engineering development or modification to an existing product, please contact us.
If you know the product number you require, please contact us for a free quotation:
or use our product search to quickly locate the product number you need: